PRODUCTS FOR EVERY PROFESSIONAL TECHNIQUE
Curly hair? Straight? Natural perming and straightening, color baths and highlights in your hair... You, decide how you want your hair.
Double Compact 9+
High lightening power bleach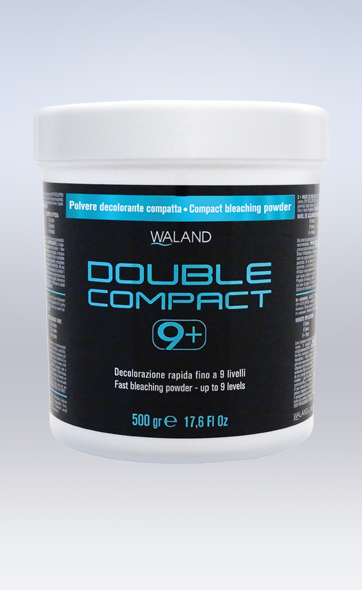 Controlled and fast lightening. Delicate action, leaves the hair soft and shin. Extra bright blonde, natural blonde look. Non-volatile, for a great and comfortable work environment. NO fragrance, to avoid possible intolerances caused by fragrances. Versatility: suitable for all bleaching techniques, meches, brush or free hand techniques.
Size: 500 g
Double Keratin Plus
Keratin bleach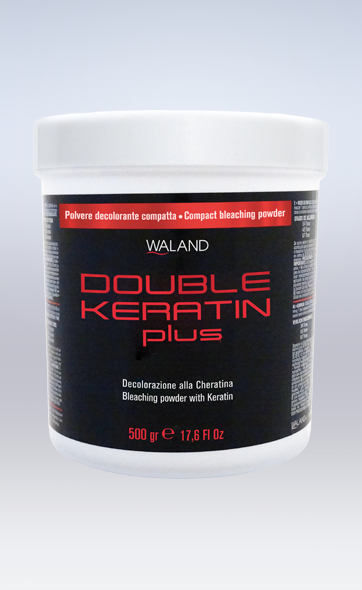 For all bleaching techniques, meches and sunlights. Maximum respect for hair. Non-volatile. Leaves the hair soft and luminous. Siz: 500 g.
Sweet Deco
Compact bleach. Ammonia-Free.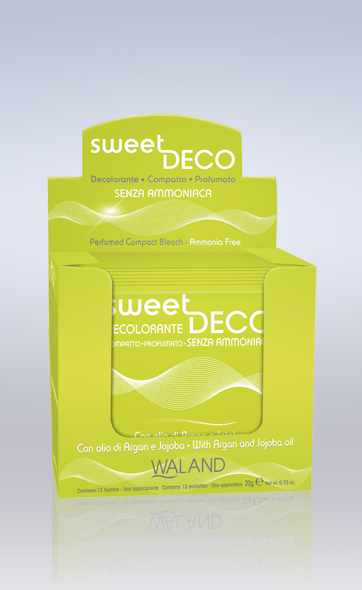 Sweetdeco, is formulated with high quality components, resulting in hair coloring that respect the natural hair structure.Argan and Jojoba oil that enrich the formula, protect hair structure while enhancing brightness and softness. Sweetdeco mixed with the creamy oxidizer 20/30/40 volumes, makes a soft emulsion that guarantee a better adherence to the hair. It doesn't drip or dry. Includes: 12 Sachets of 20 g.
Tono in Tono
Pigment activator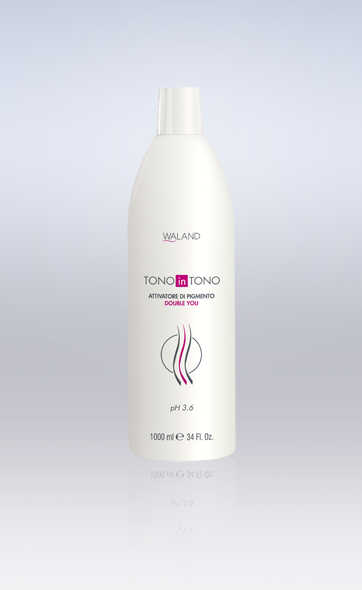 Is a highly technical product that mixed with DoubleYou color gives as a result the tone on tone highlight. It con- fers brilliance and intensity, disguises the first white hair until 60%-70%. On natural hair degrades till discovering after 6-7 washings. Tone on tone acts between the cuticle and the hair cortex, obtaining highlights and disguising white hair without altering the melanin. With the same range of Double you color we can obtain: THE SEMI-PERMANENT COLORING.
Size: 1000 ml
Double Wave Permanent
Perm 1&2 Natural & Treated hair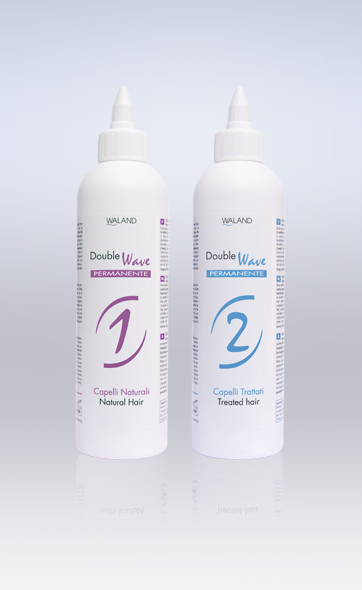 Advanced formulation liquid that allows you to operate with maximum safety and obtain technically perfect results even in the most difficult cases. Its use does not alter the color of the dyes. Although it has good waving power, it does not attack the hair and does not make it frizzy. After the treatment the hair remains shiny, vital and soft. It provides a more delicate hair, without ammonia.
Size: 250 ml
Double Wave Zero
For difficult and white hair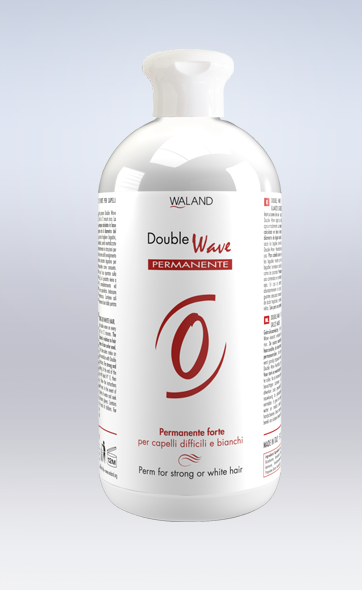 PERMANENT TYPE "0" FOR DIFFICULT AND WHITE HAIR. It is a professional permanent, formulated to ensure a soft, natural and shiny waviness on all types of hairstyles.
Size 500 ml
Neutralizer
Perm Neutralizer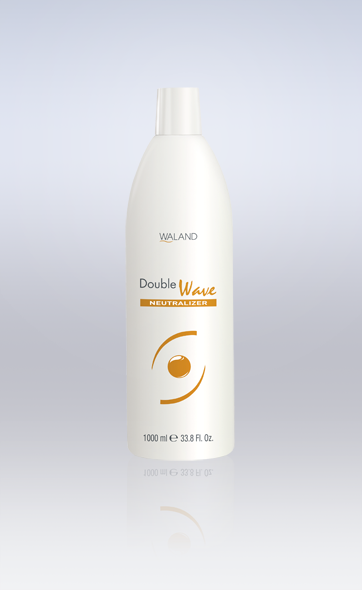 IS THE FIXER THAT COMPLETES THE WAVING TREATMENT, suitable for all capillary structure. Its formulation, enriched with very high quality raw materials, assures exceptional results, leaving the hair soft and bright.
Size: 1000 ml.
Emulsione acidificante
Acidifying Conditioner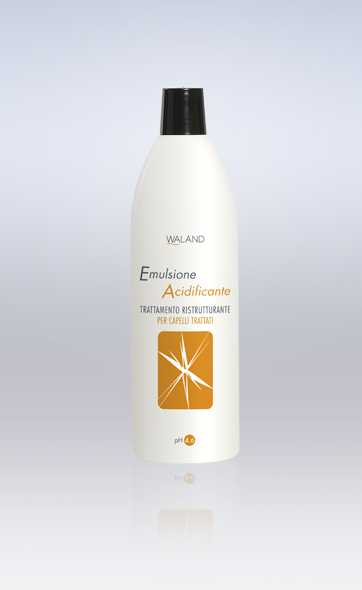 Restructuring treatment for color treated hair. This is a particularly innovative product, which has been created for use each time the hair receives a technical treatment, such as: COLORING, HIGHLIGHTING, PERMING OR STRAIGHTENING. Its special formula is enriched with OATS, EQUISETO and WHEAT PROTEINS to ensure that physiological pH is restored by smoothing the cuticles on the hair, it makes the colour lasting and leaves the hair soft and shiny.
Size: 1000 ml.
Freedom Activator
Freedom Color Activator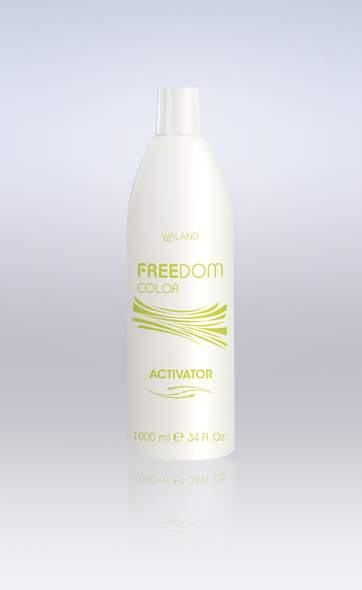 Stabilised Cream peroxide. Its high quality formula gives a compact mixture very easy to apply. HOW TO USE: Mix 1 part of Freedom colour and 1,5 parts of Freedom Activator.
Size: 1000 ml.
HP-Developer
Stabilised Cream peroxide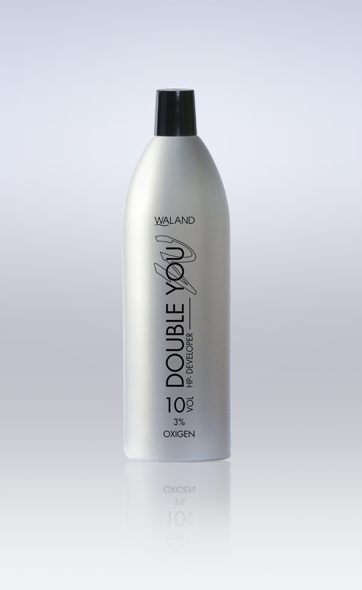 Its high quality formula gives a compact mixture very easy to apply.
Available in 10-20-30-40 vol.
Size; 1000 ml.