A PROFESSIONAL SOLUTION IN THREE ACTIONS, FOR AN EXTRAORDINARY RECONSTRUCTION.
EFFECTIVENESS AFTER EACH TREATMENT. + HEALTHY + BRIGHT + STRONG + SOFT HAIR, totally regenerated, resistant and protected.
CLEANSING
HYDRATING CAPILLARY BATH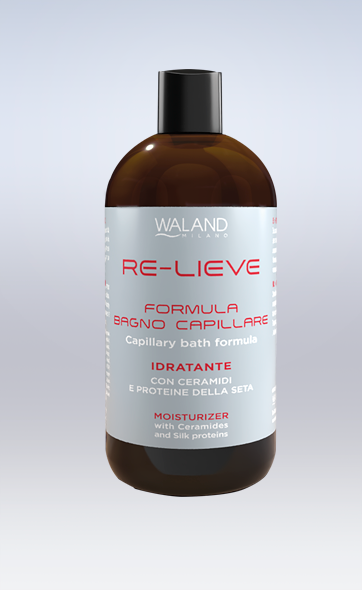 Every treatment has to start with an excellent cleanser. The Re-Lieve Hair Bath regenerates and tones the hair structure, removing impurities and residues, restoring the right hydration and preparing the hair to receive the treatment. The Re-Lieve capillary bath contains Ceramides and Silk proteins.
Size: 250 ml and 1000 ml.
RESTRUCTURING
ACIDIFYING MASK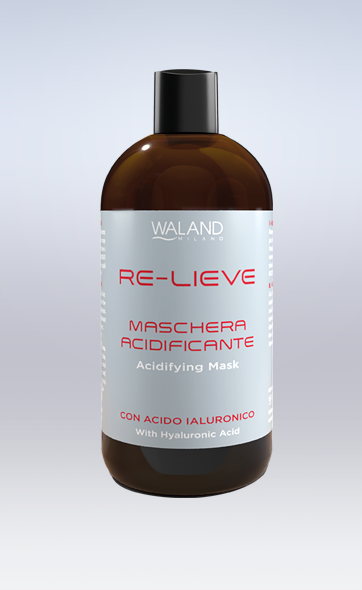 Hydrates and restructures the hair, closes the scales of the cuticle and restores the right pH. It is antioxidant and contrasts free radicals. Protects the hair fiber from dehydration. Contains Hyaluronic Acid and Vitamin E.
Size: 250 ml.
RECONSTRUCTION
Rebuilder Lotion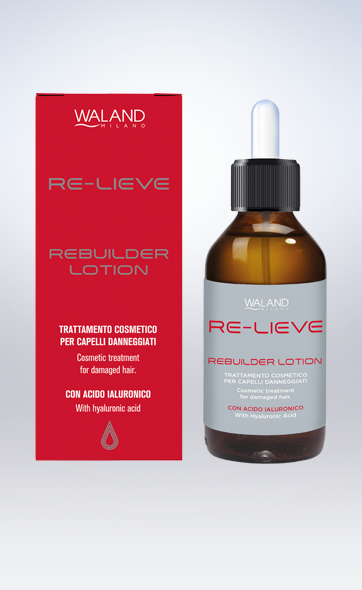 COSMETIC TREATMENT FOR DAMAGED HAIR. It rebuilds in depth the structure of the hair, without weighing it down, giving new life to the stem. The product can also be used mixed with HAIR COLORING AND/OR BLEACHING: the active ingredients that make it up, protect the hair fiber from any damage caused by chemicals. It contains Hyaluronic Acid, VITAMIN E and a complex of 5 oligoelements: Zinc, silicon, iron, copper and magnesium.
Size: 100 ml.