WHY DOUBLE YOU COLOR REBUILDER HELPS TO REHYDRATE HAIR?
It is a dye that contains a mix of proteins with low and medium molecular power that, in synergy with other components of vegetable origin, restructure and rehydrate the hair that becomes full-bodied and shiny. After a few treatments with Double You Rebuilder, hair regains its optimal hydration and combability. Moreover, even the color gets a benefit by increasing reflection and brightness. Obviously, all this while guaranteeing maximum color durability and coverage of grey hair.
Double You
Traditional color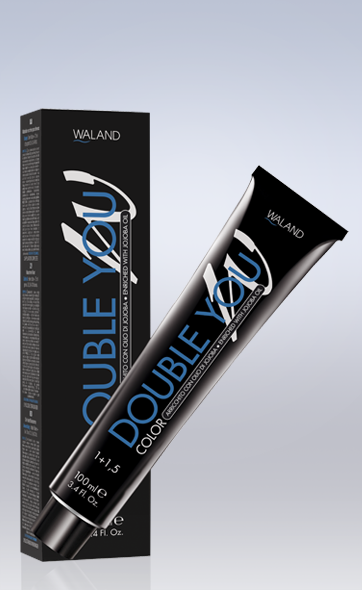 Assures stability and protection of the color. Its formulation has been studied to obtain assured and efficacious results, offering extreme care to the scalp and hair. Boasts natural, bright, long-lasting color. Available shades: Natural - Baltic Blondes - Ash - Gold - Copper - Chocolate - Coffee -Tobacco - Havana - Moka - Caramel - Mahogany - Red - Plum Red - Violet - Beige - Superbleaching - Correctors.
Red & Contrast
Special Reds & contrasts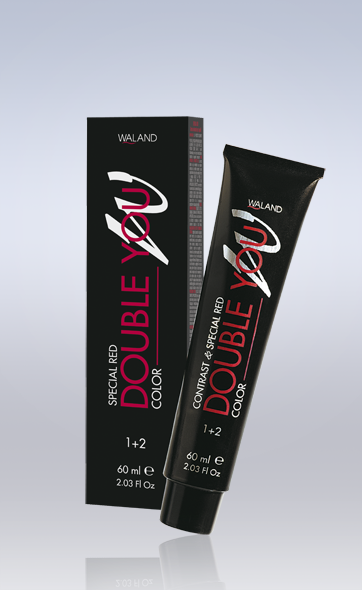 Special Reds
Five young shining, shocking colors, highly appreciated by young people and fashionable ladies.

Contrasts
New and revolutionary system of coloration, expecially created in order to obtain very intense meches with beautiful color reflex. Conditioning and protective agents, give stability to the color and health to the hair.
Freedom
Ammonia-free Color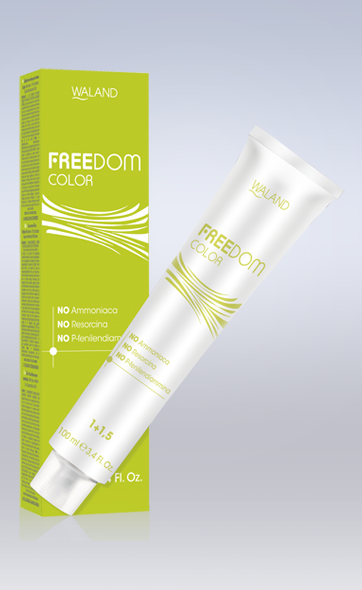 Cosmetic hair color. Soft, shining and without odours. NO AMMONIA NO RESORCIN NO P-PHENYLENEDIAMINE 23 new marvelous shades 100% white hair covering. Full color. Excellent, long lasting results. With Argan and Jojoba oil extracts: ANTIOXIDIZING: protects the color and helps it to last longer ANTI-AGING: prevent from aging and free radicals NOURISHING: relives the hair improving its consistency and touch REINFORCING: revitalizes the hair and improve elasticity SMOOTHENS the cuticle to give the hair softness and brightness
FAST & COVER
Accelerator of oxidation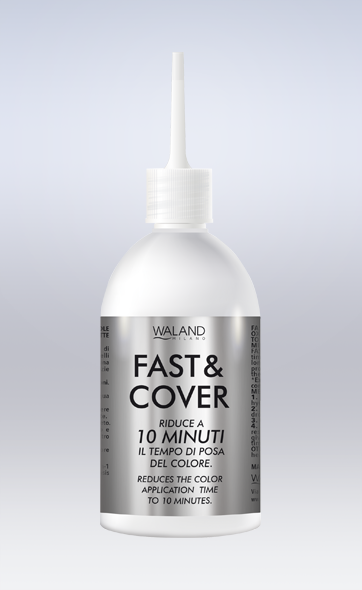 It is an accelerator of oxidation coloring molecules that allows a reduction of the exposure time to 10 minutes*, total coverage of gray hair, greater duration and color brilliance, better protection and reinvigoration of the hair thanks to the precious ARGAN, JOJOBA AND OLIVE OILS. (*)Extending the exposure time does not cause contraindications.
EASY-COLOR
Pure Pigments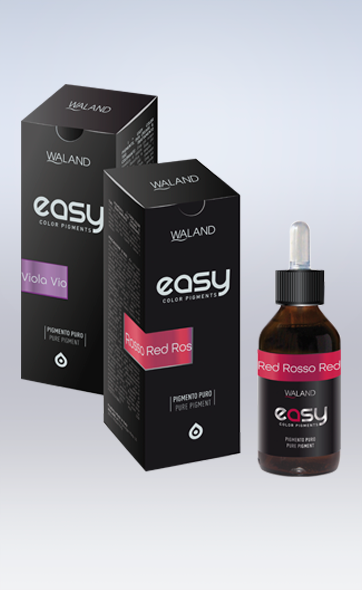 Color pigments are suitable for all hair types (natural, dyed, bleached) and are used to intensify highlights, create new ones or correct unwanted color dominants. They can be used pure or added to dye, shampoo, conditioning mask or conditioner to achieve personalized color services.
PIGMENTI PURI
PER UN COLORE CREATIVO